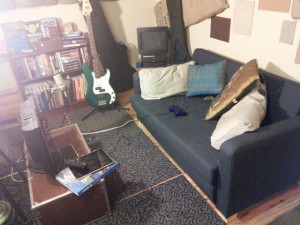 Will you be joining us online starting Saturday at noon PDT for our Streamathon fundraiser?? The cast and crew is now considering requests!
(This is the audio of a YouTube video.   Just like old times.)
From: Saturday, September 20th @ 12:00PM
Until: Sunday, September 21st @ 12:00PM
(All times Pacific)
No, we're not asking you if you've got a pickup truck. Nor are we sizing up our friends on a ratio of pounds moved versus pizza consumed. We're moving back to Seattle, and we need help to do it!