Now correlation doesn't equal causation, but there is a clear correlation between the goatee and questionable moral character.
The first viewer to correctly identify every person in the following collage will win my treasured audio cassette copy of the 1988 classic "Pat Robertson: What I Will Do a President." Comedy gold.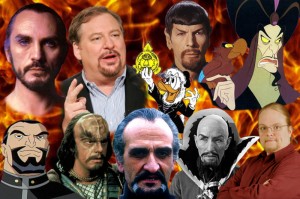 (click to enlarge)
Simply email your list to us, using the form on the right margin of the website's homepage. The first viewer to correctly name everyone in that picture wins the tape!
Good luck!
— Mike Gillis
P.S. – A special thank you to Kate Fahr (aka BionicDance) for creating the collage for us!)