…But this had to happen.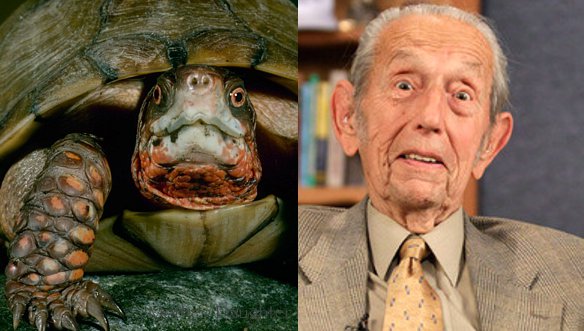 If you think Camping is at all sorry for the harm he's caused his followers, you're mistaken.  In fact, his response sounds more like a bitter parental figure trying to turn this situation into some trite lesson on hard times and learning to cope.
"If the public wants me to apologize, then I will," said Camping.

In addition, Camping avoided his responsibility of his false predictions. He also said that he is not a genius nor infallible and that the people should have "relied on God and not me". He has no intention of returning people's money or compensate for quitting their jobs.

"[Family Radio] is not in a business of giving financial advice," Camping said.
What. A. Dick.
*Edit*

I keep finding more quotes from this guy and it's leeching me dry of all empathy I may have felt for him once the inevitable happened and May 21st passed without anyone being sucked into the sky.  I'm absolutely certain at this point that any compassion I felt for this man was utterly wasted.  He is terrible.
"Of course, this last weekend was a very interesting weekend," Camping said in a radio address, before taking questions from a roomful of reporters. Camping conceded that the "dire predictions" he'd made, drawing attention from media and churchgoers across the world, did not come to pass, and as a result the weekend "was a very difficult time for me."
Awww, was it a difficult time for you?  Did you have a rough day?  Well, guess what – someone people had a rough day AND they have nothing to go back to.  Yes, they should be responsible for their own actions, but you were more than happy to take the helm and be their fearless Shepard before all of this nonsense was predictably shown to be false.  Yet now, when you're exposed to be the pathetic, fame-seeking chin wagger you are, they're on their own?  What a coward.  What a horrible human being.
I'm sure it was a super lame day for you, buddy.
Camping's comfort for the followers is quite simple. You need to cope with it because you are not the worst. Bringing out America's experience of the recession, Camping said that though "lots of people lost their homes and jobs, they survived." He added, "People cope, people cope," while declining to offer them help.
Yeah.  He sucks.
I may keep updating this post with quotes as I find them, or I may go punch-dance out my rage in a wooded glen.  Probably both.