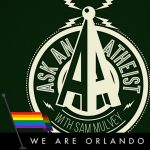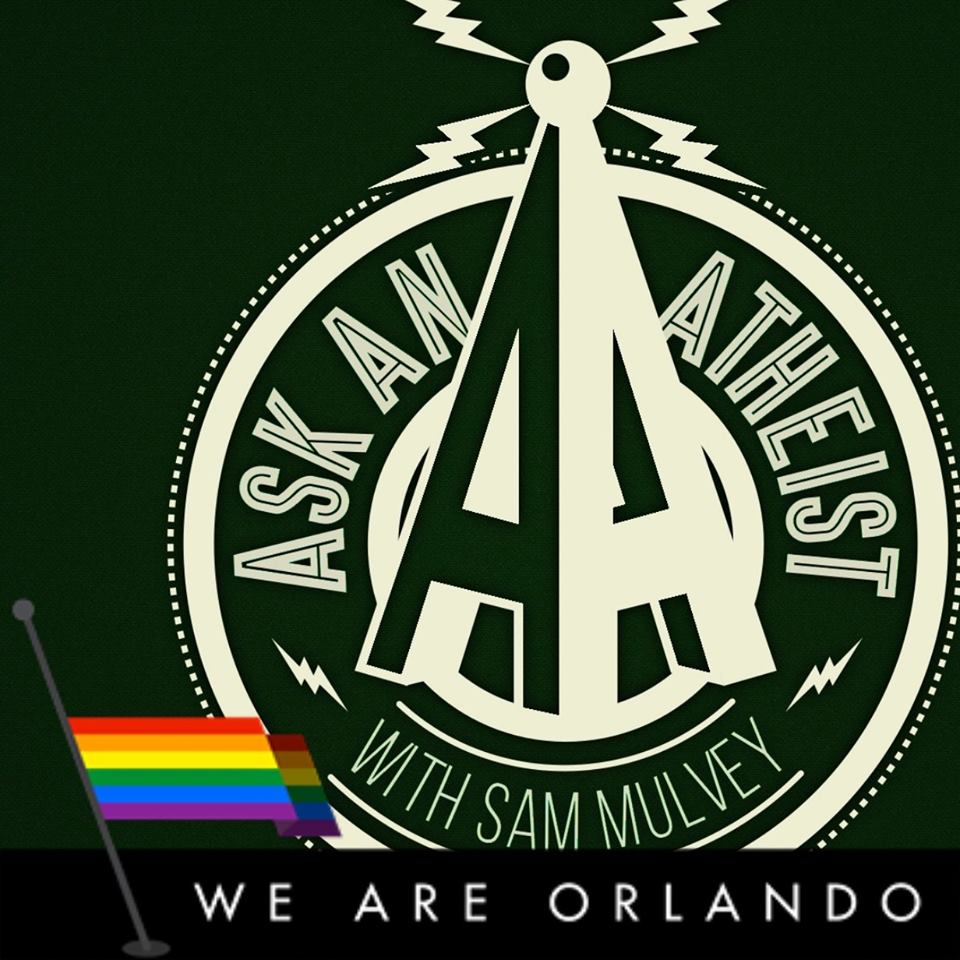 In this podcast-only mini-episode, Becky delivers a statement from Sam and offers her own reflections on the Orlando Massacre.
Some of our listeners have asked Sam to weigh in on the horrible attack on the Pulse nightclub.   In lieu of talking about it directly with you, Sam offered the following statement:
The violence in Orlando is terrible, and it leaves me with a physical ache when I try to comprehend it. What's left to say?  How much religiously-motivated violence have we dissected on the air?   How much violence?   How much self-hate?  How much real-life nightmare have I left on the cutting room floor just so I can get through a weekend without weeping?

There's always the sense that when we talk about harm to others on the show, I'm using the discussion of that harm to direct attention to ourselves.  To do what I must neccessarily do for Ask an Atheist–and hopefully by extension, the atheist community– I must talk myself out of that position.  This time, I find myself unable to do so.

I will not use this tragedy as an opportunity to advance my positions, and I encourage others to do the same.   No single act will solve this problem.