Sam, Dan, and Dave talk yoga, martyrdom, Irish blasphemy, bee stings, and booze.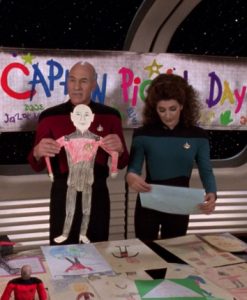 Meanwhile, our friends at Radio vs. the Martians are inaugurating a new year-end get together with Captain Picard Day, here in Tacoma on Saturday.  Details can be found at their website, but really, just show up at Doyle's Public House around 2 PM and you're good to go.   Don't show up around 2 AM.   It'll be closed.   And also Sunday.
News Stories Covered
I DON'T CARE WHAT YOU THINK, ALL-CAPS IS GREAT
¡Best Terrorist!