My impassioned speech in defense of the King of the Seas at the beginning of last week's show has not gone unheard!
Rob Kelly, the man in charge the excellent Aquaman Shrine fan site and one half of the talent behind the always-entertaining Fire and Water podcast has awarded us a coveted status as official members of F.O.A.M. — Friends Of Aquaman.
It even comes with an official certificate!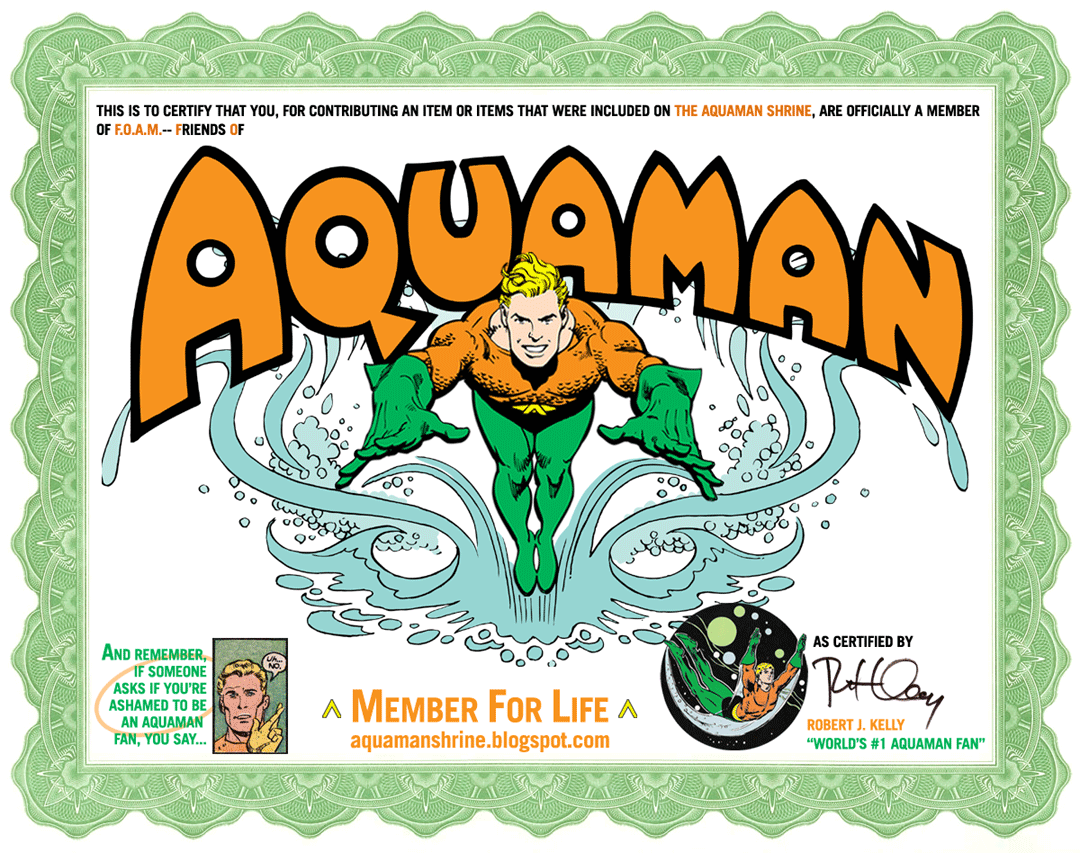 As I said on the show, Aquaman is a badass. Ignore the naysayers with their scoffing and their jokes, because this is a guy who doles out justice by throwing polar bears at his foes! He can command the likes of Sharktopus, the Creature from the Black Lagoon, Megashark and Giant Octopus, and any of the minions of Cthulhu!
Big thanks to Rob at the Aquaman Shrine for the recognition! You have an excellent site and terrific taste in superheroes!