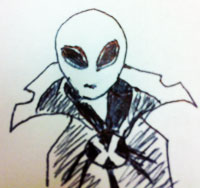 Sam and Mike explore the strange beliefs of Scientology and speak with journalist Mark Bunker on his experiences with the sci-fi cult.
Mark Bunker, Emmy-award winning journalist, proprietor of XenuTV, and known to Anonymous everywhere as Wise Beard Man, has a website a
http://xenu.tv
. Mark joined us this week via Skype.