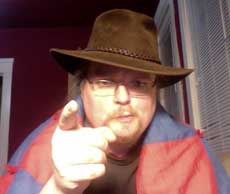 This time, to tell us about your experiences as an atheist in the workplace.  Did you work in an explicitly religious company and have weird experiences?  Were you ousted for your lack of faith?  Did you have a strange boss?  Or have you been too afraid of what would happen to your career if you chose to be public about your atheism?   If you have these stories, there are several ways to contact us:
Call our voicemail line (206) 420-0997 and leave concise message with your anecdote or question, and it might just be played on the air
Click that big red candy-like button up top to submit not only your question but also your story of struggle, survival, or hilarity
Call in live on September 4th between 3 and 4 pm PDT
Direct others to this post if you think they'd like to participate.
And I totally didn't steal the format for this post from Becky at all!