Join the cast and crew of Ask an Atheist on September 7th for a night of live comedy at the Jewelbox Theater located inside of The Rendezvous Restaurant and Lounge in Belltown!
Your Co-Headliners for the evening are: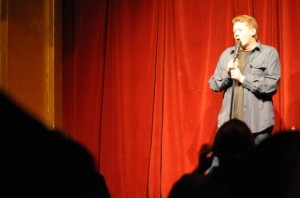 Ask an Atheist co-creator and host Jeremy Whitman is the son of a preacher, the nephew of two more preachers, and great nephew of a Catholic Priest. Raised a young earth creationist, he attended multiple private Christian Schools including one that his father served as the principal of. His somewhat unique upbringing has given Jeremy a unique "inside-out" look at the logical fallacies of Hardcore Fundamentalist Christianity, an institution which he left after much soul searching in the aftermath of the 9/11 attacks. He is now an accomplished, nationally touring standup comic and the creator/owner of the Mobile Asylum tour.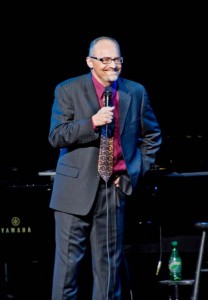 Brad Upton is a past winner of the Las Vegas Comedy Festival and appeared recently at Caesar's Palace as part of the HBO Comedy Festival. Twenty-six years and 5000 shows have made this Seattle based comic a much sought after performer and earned the respect of his peers. His new CD entitled, "Smart Guy, Stupid World" is heard regularly on XM and Sirius Satellite Radio and is available on iTunes.
Other acts will be announced before the show date!
Tickets are $20 online or at the door.  Seating is limited so order your tickets now!