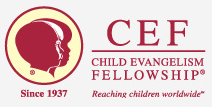 As we mentioned in Sunday's episode, the Pierce County Council is giving $7,000 to an organization called Child Evangelism Fellowship.   The meeting to further discuss the 2014 budget is happening today at 3:00 PM at the County-City building here in Tacoma (Google Maps link).   The meeting is on the 10th floor, in room 1046.
Ask an Atheist listener Robert notes on his blog that Pierce County has been giving money to Christian organizations for years, including one camp on Anderson Island which will recieve $15,000 if this budget is approved.
Meanwhile, the Humanists of Washington has also posted a press release condemning the allocation.   Not eactly suprising, given the leadership.
Included in this post is a podcast with more information about tomorrow.   Talk to you soon!