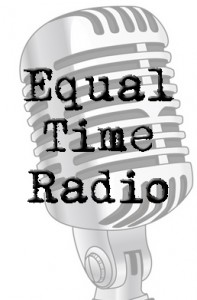 Last week, Sam and I appeared on Equal Time Radio, a progressive political talk show on KLAY AM 1180, to chat about the official Ask an Atheist candidate questionnaire.
We talk a bit about why we're activists in the Atheist Visibility Movement, why atheists should get more politically engaged,  about the cold shoulder atheists often get from conservatives and liberals alike.
We come on the show at [26:02]
Check it out!