Hey everybody! I'll be in Portland this weekend for the ACM Northwest's annual media summit.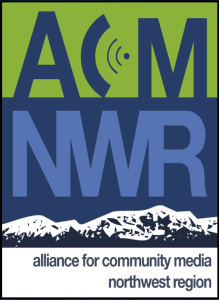 I'll be speaking about my experiences running an LPFM station from the technological end.   Becky and I will be attending today and tomorrow, and I'll be speaking in a panel discussion 2:30 PM tomorrow– which is Saturday.   A lot of the summit will be streamed online, so check out the ACM NWR website for more information.
I know it's a bit last minute, but if you're going to be at the event or are just in Portland generally, let us know!
Here's the lowdown from the summit program:
Running & Operating an LPFM (STUDIO B) with John Abbe (KEPW.org), Sam Mulvey (Radio Tacoma), Jessica Poneman (Freeform Portland), Tyesha Snow (Stream PDX)
Low-power FM radio stations are on the rise. More than 2,100 are now on the air from the 2013 FCC application window. Panelists will share their experiences operating LPFMs, including their solutions for obstacles they have encountered.