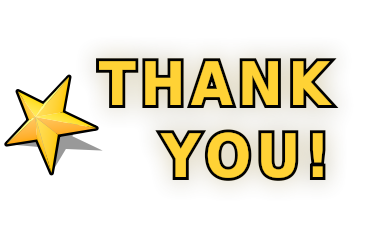 The crew of Ask an Atheist wants to thank all of the people who've made our show as successful as it's been. It's hard to believe that we've been doing this show for almost two years now, or that we'd still be on commercial radio after an entire year!
We're also gratified that our show is not only important to us, but to our listeners as well.  We just received the following email from listener Natalie in Temecula, CA:
Seasons greetings!

I clearly don't live anywhere near Tacoma, so I wasn't able to attend the gift-wrapping station. But, I made a donation anyway because I love the show and want to see it live on. Thank you for all you do, Ask an Atheist. Your show helped me so much as I made the transition from theism in the past year, and I wanted to show my appreciation. You are all awesome! keep it up.
We're incredibly humbled by all of the letters we've gotten over the past year from people like Natalie who've gotten some value out of our blasphemous little talk show. Knowing that our show makes life even a little easier for some folks makes all of our headaches over technical glitches and random craziness that comes with producing live radio totally worth it.
And while Sam and I definitely want to produce this show for a living in the future, we're a long ways away from this being a paying gig.  "Ask an Atheist" is still a 100% volunteer run show paid for through our advertising partners and through the generosity of contributing listeners like you.
If you like what we do, please contribute to our continued existence on commercial radio. To pay for our next season of shows, we need to raise a couple of thousand dollars by the end of the year. It's crunch time and we need your help.
How you can help:
Contribute. Just click the yellow "Donate" button on the left side of the screen and drop us a couple bucks!
Join us on December 29th for our Comedy show!  Tickets are still available — but limited — for "Ask an Atheist presents: the War on New Years," with live comedy from Kermit Apio, Cathy Sorbo and show co-creator Jeremy Whitman. If you're in the Seattle area, don't miss it!
Share the love with our loyal advertisers! Join their organizations, donate your time, buy their products, visit their establishments, or even just send them a "thank you" note for advertising with us! We would not be on the air without them. Let them know that they're appreciated!
Thank you for your loyal listenership, for your generous contributions and have a happy and safe New Year, Christmas, Kwanzaa, Saturnalia, Hannukah, Festivus and/or Wookiee Life Day!