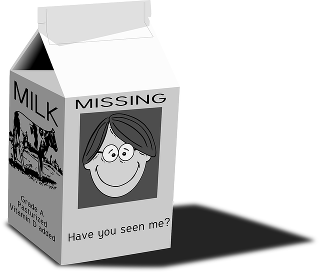 Hey everyone!
Spring is in the air, and this post is kind of Spring-oriented.   Becky and I  are in the middle of a "spring cleaning" around the house, and some time is needed without having to deal with the vagaries of production to literally get our house in order.  Part of that spring cleaning has been organizing our files, and we discovered lost episodes!
Two lost episodes are available now.  Er, again.
Deconversion Stories: This is an episode that I don't even remember being on.   I even say in the podcast included with this episode that Becky is in it.   Mainly because I'm not mentioned in the show notes.   Funny that.
In The Study Hall of The Mountain King: I remember being on this episode because I read an article I wrote of the same name about the After School Satan program from the Satanic Temple.  It's also the first episode Meredith appears on!
These shows were mislabeled, had been on the archive for a few months, and then accidentally deleted.  These episodes are now restored.
Additionally, there are two completely unaired episodes from 2015.   They date from about the time I was having a bit of a freak out at the failing hardware in the studio, so we recorded a lot of episodes ahead of time.  For some reason this material was recorded as a full episode, but never put in the show feed.  Becky's given them a listen, and we think they're pretty good.
This gives us a little bit of a Spring Break!  We need the Spring Break to finish our Spring Cleaning.   For details, check out this podcast.
For the next few weeks, don't adjust your podcast app!  Sit back, relax, and listen to the lost episodes!